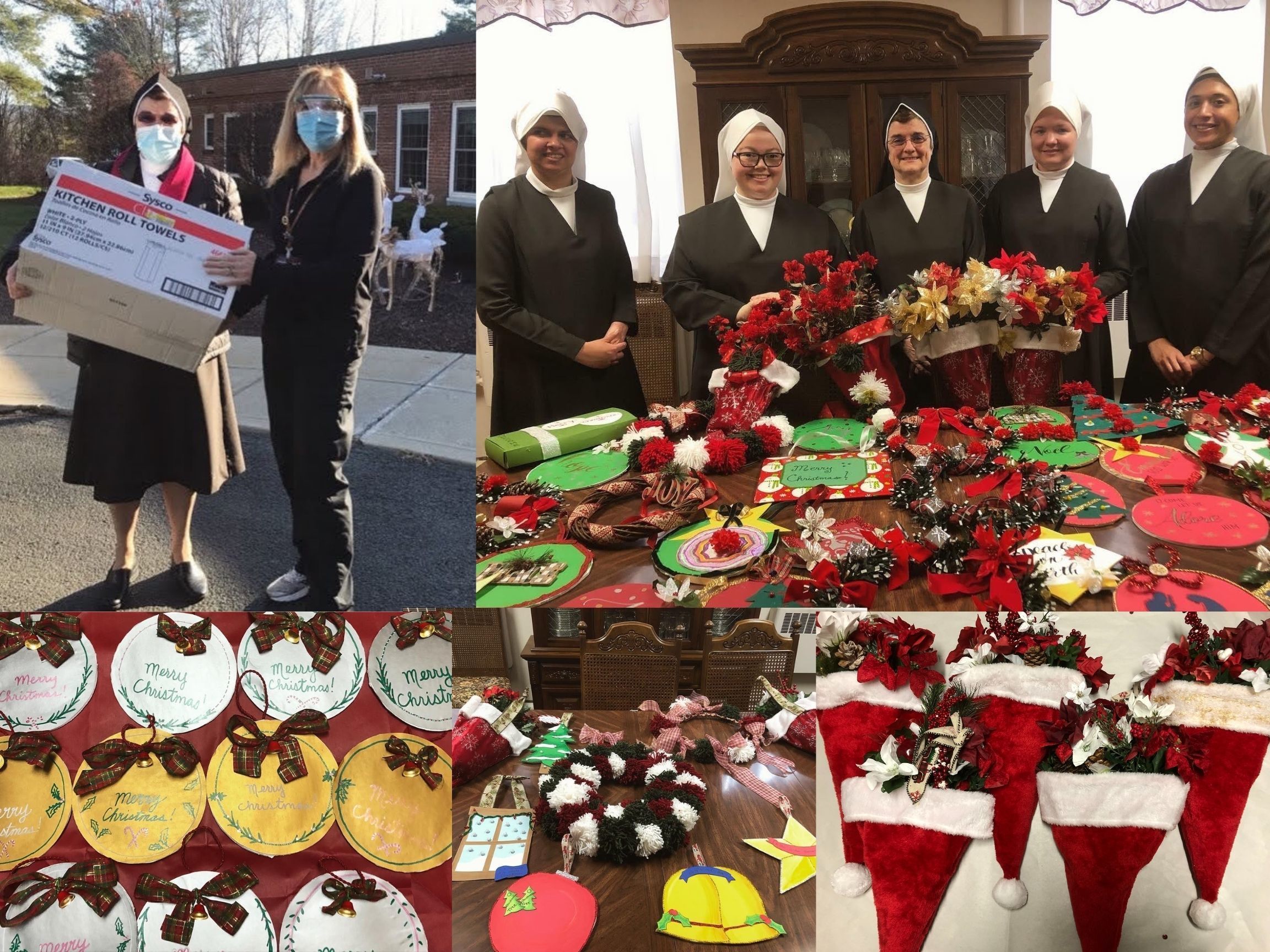 SALT was busy for Christmas of 2020! In November we had a virtual craft party where missionaries gathered on video chat to put together decorations. Their creations were sent to a Carmelite home in Massachusetts and shared with the residents. Our missionaries made more decorations than there were doors in the home, so everyone was given a piece of Christmas cheer!
We also compiled a virtual variety show to share with the homes! In a typical Christmas season, schools, churches, and musicians will visit the homes to share in some Christmas carols, but without visitors this year, our missionaries decided to share our musical cheer via video. See the video here.
We hope you had a blessed Christmas! See you in the new year for some exciting new projects!